Current & Upcoming Events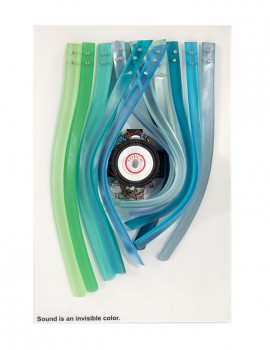 Art After Hours: Sound Is An Invisible Color
Louisiana Art & Science Museum
Thursday, August 22, 2019 at 5:30pm - 7:30pm
Meet multimedia artist and musician Christopher Janney and preview Sound Is An Invisible Color, the exhibition of his work. A pioneer in sound and light art, Janney will discuss his innovative work and his latest commission, the entranceway to the new Our Lady of the Lake Children's Hospital.
Admission is free for members, $10 for nonmembers.
Image: Christopher Janney, Sound Is An Invisible Color, 2016, cast resin, sound, interactive, 30 x 42 x 16 in. Image courtesy of the artist.